This makes about 12 or so tacos....filled very full. Maybe even more.

Put your oven on low/warm setting first.

You will need:
1-2 packages of corn tortillas
cooking spray

Protein of your choice - 1-1.5 pounds of ground beef, turkey, pork or chicken (you can also use chicken breast...just dice it up finely)

1 can/bottle of beer

a palmful of ground cumin
a palmful of smoked paprika
a round tbsp of garlic powder (or 3 minced garlic cloves)
a round tbsp of onion powder
1-2 tbsp (or more to your taste) of chili powder
a tbsp of Lawry's seasoned salt
a tsp of black pepper

Fiesta Corn
1 can of sweet corn
1 sweet red pepper - diced
1/2 sweet onion - diced
3 cloves garlic -minced
1 tbsp butter (don't chince on the butter...use real butter, it's worth it)
salt/pepper

Guacamole
2 large avocados
1 lime (or lemon/lime juice)
1 clove garlic (minced finely)
1 tomato, seeded/drained & diced finely
about 3 tbsp of finely diced red onion (if you dig onions, of course)
salt/pepper

Start the meat first. In a large skillet, start to brown your protein. If you'd like, throw in some diced onion & peppers to bulk it up and add more vitamins. Add Lawry's seasoned salt & black pepper while it's cooking. Once it's browned, add in the rest of the spices & 1/2 of beer. Stir and bring to simmer. Once the beer loks like it's started to cook out...add the rest of the beer, cover & simmer for 10-15 minutes on low.

In the mean time, make the guacamole. Slice & twist open the avocados, remove pit & dice in the "shell"...then just use a spoon and scoop the dices out into a bowl. Add the lime/lemon juice, garlic, salt/pepper and toss. I like my guac very chunky, if you prefer it smoother, just mash them to your liking. Add in the tomato & red onion. Taste it. Make sure it's to your liking. cover & put in fridge.

Now, it's corn time. Get a small skillet hot on med heat. Add the butter, onions & peppers. Sautee until soft - about 4 minutes. Add garlic and stir quickly. Add corn, salt/pepper & toss until warmed thru. Set aside in warm oven.

Check your taco meat. It should be simmering down & smelling good. If it's still liquidy, keep simmering, but remove the cover so the spices/flavors can concentrate down.

Get a big skillet smoking hot. It's time to cook the tortillas. Spray each side of the tortilla before tossing in the hot pan. They will shrink in size & get slightly browned. They will get pliable & yummy. Somewhere between a soft taco & a crunchy taco. I can do 3 at a time in my big skillet. Have some foil ready and just put them in foil as you are done cooking them. When your stack is done, wrap them all in foil & put in the warm oven.

Your meat should be about done - taste it...if it needs more salt or spice - ADD IT. Guac is done. Corn is done. Tortillas are done. Meal is nearly complete.

Add black beans to the meat if you want more fiber. Top with sour cream and shredded cheese if that's your thing. Add lettuce & tomato to bulk up the veggies. I love adding lots of salsa for spice. Sometimes I turn my "taco night" into "Taco Salad Night" and omit the tortillas.

I personally think they're best like this: tortilla, meat, corn, guac & a little cheese on top. Just say NO to seasoning packets!!!!
If you choose to use chicken...you may want to halve the beer & salt...the ground meat seems to "soak it up" better than the chicken does.
Ingredients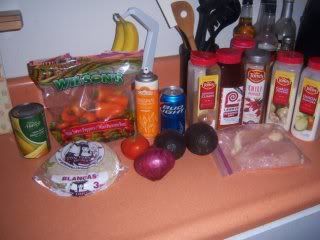 I don't heart salmonella.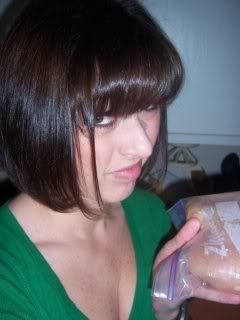 My big breasts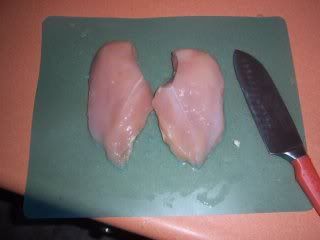 Cumin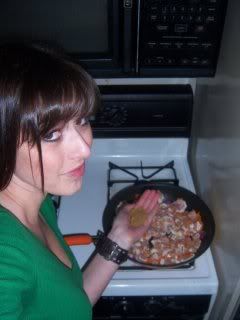 Smoked Paprika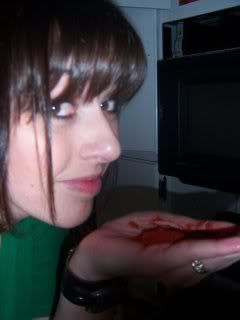 Beer for me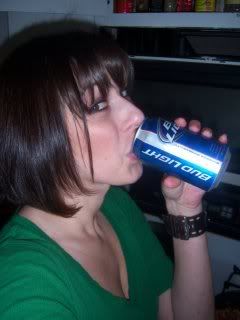 And some for the chicken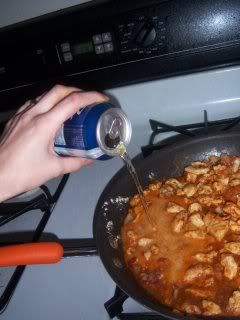 Onions make me cry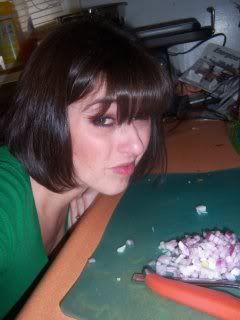 Corn is started!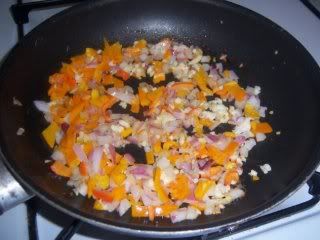 Corn is done.
Chicken is simmering.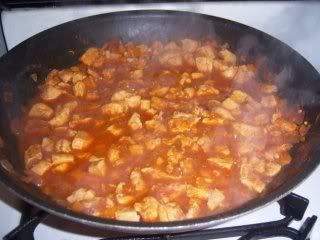 Don't you love when you get the perfect avocado?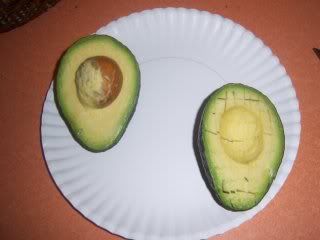 Guac is done.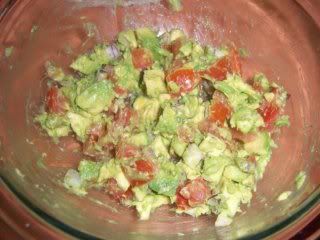 Chicken is done.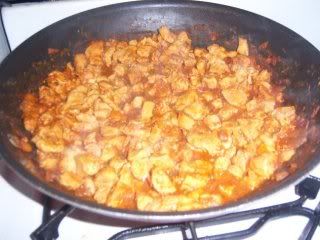 Tortillas before cooking...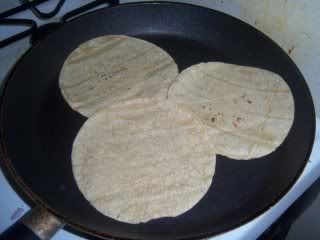 Tortillas after cooking...
More beer...for me.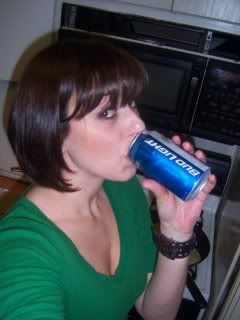 Fixin's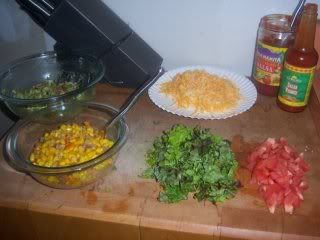 Dinnertime!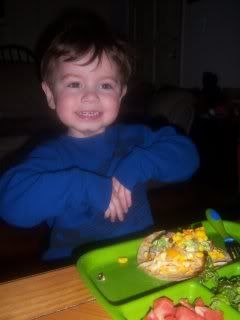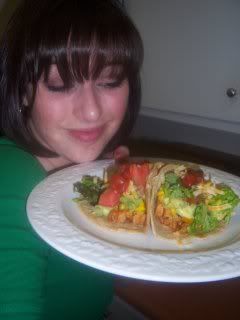 Just a little reminder: if you scroll up to the top of your page, you can click
Share
to share the recipe on Facebook with your friends so we can ALL save money & eat well.
__________________